The health coaching trend seems to be on the rise as of recent years. I'm not sure if it's specific to my timeline on Facebook because it is what I have chosen as a profession, but it comes across as an oversaturated market of underqualified individuals. Often times, I click and read through the comments on many posts offering health coaching as a profession, and many don't even know what it means, yet they are interested in becoming one. With the health and wellness industry being valued in the trillions, who wouldn't want to be a part?
Many people enter into the industry as a part of a MLM program, having somewhat of a passion for helping people lose weight. Others enter into it simply because they see the earning potential. Then you have people like me. I was almost 30 and had no idea who I was nor what I wanted to do with my life. I went through a self-made checklist of interests and found that psychology, health and fitness were at the top. I enrolled in a school that had a concentration in all of the above, and the rest is history.
Upon the start of my training with the Institute for Integrative Nutrition, I realized that I had involuntarily become my own first client. The information that I was learning challenged my entire being. I was sharpening my knowledge about food, exercise, and other entities that contribute to our overall well-being, but none of those topics were the most important part of my discoveries.
Amidst all of my learnings, I discovered ME. I had lived most of my life without a clue as to who I am and how masterfully I am created. I discovered my voice. I discovered that my voice matters. I discovered that I am important. I realized that this was the very foundation that was necessary for me to be successful in anything. It was a pretty jarring discovery for me, as I had spent most of my life valuing others so much more.
My self-discovery sent my self-worth through the roof, and I realized that I deserved only the very best; from my relationships to the foods I consumed, to how well I cared for my body through exercise and rest; to the career that I chose to pursue. This was not something that I wanted to keep to myself though. Every single person on the planet deserves to know and operate in their pricelessness! Then it hit me. I wondered how many others were missing that piece of their puzzle! I immediately knew the message that I wanted to spread! Hence the birth of The Whole Core. When a person is whole at the core of who they are, it leaves very little room for anything else to be broken.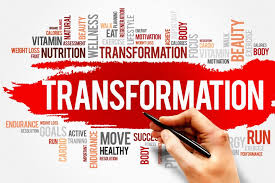 So for me, health coaching is so much more than meal plans and exercise recommendations. I use the platform of health coaching to guide you to find the lifestyle choices that best support YOU. There is no ideal. Your choices reflect your desire. Your outcomes reflect your choices. As Your Health Coach, it is my goal to repair, restore, and regenerate YOU back to YOU! So often, life causes us to forget who we were designed to BE. It is a journey that we take together that will enhance your relationship with yourself, your life, and your nourishment! Being healthy is BEING YOU!
When was the last time you received the personal attention you deserve and talked with someone about your health and wellness? I have health coaching programs and services that begin at only $49 for a 60 minute Power planning session! There are also weekly plans available at only $60 per week! Each plan is specifically designed for you and your wellness goals. The programs are built around what I like to call primary foods: the things that nourish who you are as a person, and secondary foods: the foods that nourish your body.
Program's include:
One complimentary consultation to determine your wellness goals.
One 60 or 90 minute one on one session per week (for the chosen number of weeks) to discuss goal setting strategies, maintenance of primary and secondary foods, discussion of your progress, weekly recommendations, and a full set of notes.
Access to special events like teleclasses, group seminars and/or workshops related to health and wellness.
A variety of handouts, recipes, books, CDs, food samples and other materials that are beneficial to your specific goals.
You owe it to yourself to BE! I would love to assist you in your own discovery. Click
HERE
to schedule your complimentary consultation and receive a FREE meditation guide today!