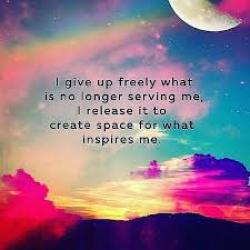 We're 2 weeks into the new year, and I don't know about you, but I feel like this is going to be one of the best ever! Maybe it is because I finally realize that I have the power to make it my best. You do too!! Even if when you evaluate where you are, it doesn't seem so. There are several things about my "outside life" that I'm not necessarily happy with, but internally, life is beautiful, and I can allow that to spill over into everything that is going on outside of me!
In 2015, I lost my job at the running store. I loved that job, but I knew it was time to go, and there were situations that took place to force me out. At the time, I had been considering leaving anyway because business with The Whole Core had REALLY picked up, and I was overextending myself to keep both my own business, as well as someone else's running smoothly. Once I no longer had the task of working at the running store, it was perfect! I had the time that I needed to devote to my clients, as well as myself and my family. Things were GREAT...in spite of what seemed like a setback. I vowed to myself that I would simply continue to build my business, and not have to worry about going back to work for anyone else. Perfect, right?!
Well, fast forward a few months, and business dropped DRASTICALLY from where it was when I left the running store. While I absolutely LOVE what I do via The Whole Core, it had become my main source of income, and when there isn't much coming in, it can almost make you lose the passion to do it because you feel unsupported; like the work you're doing doesn't matter to those that you've given your life and time and efforts to help.
I started to get bitter and a little nervous about what to do next. Should I give it all up, and go back into the work force doing things that I don't enjoy? I have to admit, I considered it. I even applied at a few places that were polar opposite of anything that I'm passionate about. Eventually, I came to the resolve to stick with it, and take control of a situation that I had started to let control me. I did pick up a job in the mean time though. I'm now working at a local yoga studio, and I absolutely enjoy it! It's right in line with what I am doing as a health and wellness coach, and who knows what this relationship can expand to become?! I know that I am wide open for whatever it brings. So far, it has brought me much peace and clarity about what I want in my personal, as well as, my business life!
I set a few intentions for The Whole Core for this year, and things that I planned not to have done until later this year have already happened within the first 2 weeks!! I'm a firm believer in the fact that we can either allow situations to cripple us, or grow us beyond anything we could ever imagine on our own...or maybe that's it...maybe we NEED to allow ourselves to imagine it instead of waiting for something to fall out of the sky. That's not how this life works! God created us and gave us work to do. It's not His job to do anything else. His work in our lives is completed. It's up to us to carry it out! Don't let anything that feels like a set back keep you from setting up for all that this life has to offer! Just like I helped myself out of my funk, you have the ability to help yourself out of anything that isn't serving you well! If you ever need assistance doing that, I'm here! Dana Grant, YOUR Certified Health and Wellness Coach!